EN 20471:2013 (High visibility clothing).
This standard specifies requirements for high visibility clothing, which is intended to provide visibility of the wearer in any light condition when viewed by operators of vehicles under the daylight and under illumination of headlights in the dark.
Reflective tape and fabric with special signal colours (HiVis Orange, HiVis Yellow and HiVis Red) are used to achieve EN 20471 requirements. Coefficient of reflectivity and area of reflective and HiVis materials used for protective clothing are key factors to meet EN 20471.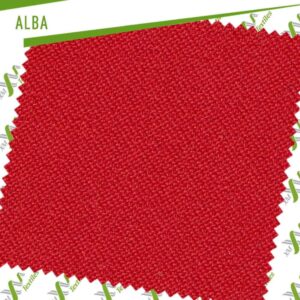 ALBA (MULTI-TEX)
300gsm | 97% Polyester, 3% Spandex | TPU 10'000/4'000
(2 Certificates)
Workwear fabric
Key features: breathability, high tear resistance, Oeko-Tex 100
Certifications: EN 20471