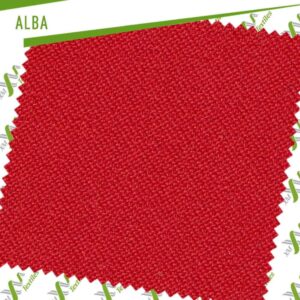 ALBA (MULTI-TEX)
300gsm | 97% Polyester, 3% Spandex | TPU 10'000/4'000
(2 Certificates)
Workwear fabric
Key features: breathability, high tear resistance, Oeko-Tex 100
Certifications: EN 20471
POLYESTER FABRIC PROPERTIES
The main applications of polyester fabrics are outdoor clothes, their parts and outdoor equipment. With a range of our fabrics, Your materials can be waterproof, tear-resistant, warm, comfortable, breathable or HiVis.
We use only high-grade polyester fabrics. They provide the softness, elasticity and good wear resistance of a down-proof garment.
Our fabrics are often used with additional coatings:
PU (polyurethane) – inner colorless coating which provides water- and wind-resisting properties. Waterproofing capacity varies from 200 up to 5000 mm of the water column.
PVC (polyvinyl chloride) – inner thick rubber coating which provides complete water resistance. It has low thermal- and electroconductivity. It is also resistant to various chemical agents.