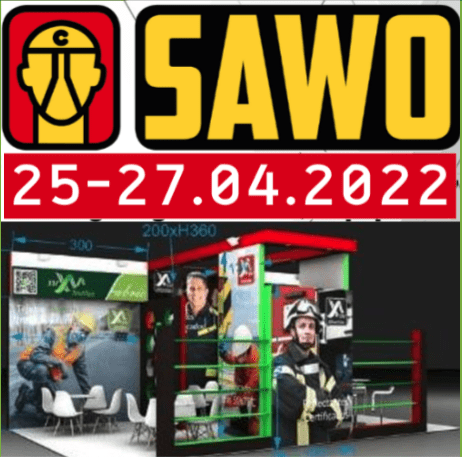 Dear Clients!
We invite you to visit our Stand 22 in Hall 3 at SAWO-2022!
At the exhibition we announce our new fabrics and tapes:
New Polyester Fabrics for Lining & Jackets – DEWSPO-240T and OXFORD-330 PVC
New Polyester Breathable Fabrics for Techwear – RAINBLOCK-140
New Stretch Fabrics for Uniform & Workwear – SHELLFLEX-265, PIXIE-155 (4-way stretch), PRIMA-160 (STRETCH)
New Modacryllic FR-fabrics certified to EN 11612 & EN 11611
New High Visibility fabrics certified to EN 20471
New Reflective tapes for Heat transfer – XM-8010, XM-8010C Segmented, XM-8104C Segmented.
SAWO exhibition goes from 25 to 27 April in Poznań, Poland.
It is known as the main event in area of Work Protection, Fire-Fighting and Rescue Equipment in Poland. Our Company participates in SAWO since 2016.
Come to our stand, look at our FR-fabrics Reflective tapes & Hi-Viz fabrics and have a pleasant talk along with a hot cup of fresh made espresso! It's a great opportunity to meet each other in person. We have new catalogs and visual materials to impress you.